Over 25 Years of Professional Service Speaks Volumes
---
Our Purpose Is To Provide & Deliver An Easy & Convenient Way To Meet The Continuing Education Needs For Insurance & Financial Professionals.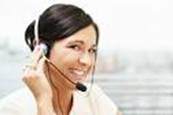 A Center For Continuing Education is a premier provider of continuing education for Insurance Agents & Certified Financial Planners. We are currently approved in all 50 states for Certified Financial Planners & currently getting approved in many states for insurance. Our home study & on-line courses are fast, easy to use and convenient. Our focus is on customer service, providing prompt and courteous help in meeting your continuing education needs. We offer home study based continuing education in textbook form. Selected courses are available in an Online format.
Our values:
To better meet our customer needs we also offer Pre-License Courses for Georgia. These classes are available for Life, Health, Accident & Sickness and Property/Casualty licensing. We also offer online Pre-License course for all 50 states.
To begin select your area of interest from the list below. If you have additional questions or desire clarification of the information on the web please call our office. Our staff will gladly assist you in meeting your continuing education needs.
Find the Online and Home Study Courses You Need
---
♦ ACCE Course Offerings ♦
♦ Pre-License Classes Online ♦ Corporate Client ♦
♦ Check Out ♦ Online Study ♦ Additional Forms ♦ Join Our Mailing List ♦
♦ Home ♦ About ACCE ♦ Privacy Policy ♦ Payment/Delivery ♦ Contact Us ♦
♦ CE Quality Partner ♦
---
A Center for Continuing Education



2550 Sandy Plains Road, Suite 225-138 ♦ Marietta, Georgia 30066
(770) 702-7917 ♦ (800) 344-1921 ♦ Fax: (770) 702-7914